SARAIVA + ASOOCIADOS: LOCAL GLOBAL. 20 YEARS OF SARAIVA+ ASSOCIADOS "20 YEARS OF SARAIVA + ASSOCIADOS"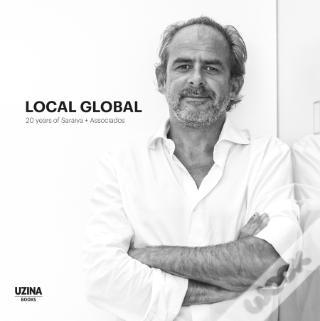 Autor/es
EAN: 9789892075426
ISBN: 978-989-20-7542-6
Editorial:

CASA DARQUITECTURA

Año de la edición: 2017
Colección: ARQUITECTURA
Encuadernación: Cartoné
Páginas: 286
Sin stock. Envío en 15/30 días
pvp 39,90 €
---
A presente monografia que coincide com a data comemorativa dos vinte anos de existência do gabinete S+A pretende mostrar uma seleção vasta de trabalhos divididos em cinco momentos principais. Através deles é possível fazer uma análise de conjunto de uma parte da vida e da obra. As obras representadas neste livro espelham o caracter do seu mentor. São o resultado de um trabalho árduo que assenta na capacidade de que há em todos os projetos uma vontade de unir a pluralidade, que se manifesta no uso de soluções moduladas e padronizadas que são adaptadas em contextos distintos. Nesta forma de projetar e construir encontramos uma linguagem que se vai revelando como uma imagem de marca na longa caminhada do atelier S+A. O seu valor é atualmente reconhecido, tornando as suas obras importantes representantes de Portugal no mundo.
Otros libros del mismo autor