O NFD 3 ARGENTINA. IGLESIA : ALTAMIRA BUILDING / VILLAFAÑE: FLORENCIA RAIGAL HOUSE.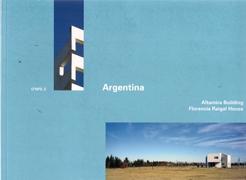 Autor/es
EAN: 9783803007193
ISBN: 978-3-8030-0719-3
Editorial:

ERNST WASMUTH VERLAG

Año de la edición: 2010
Encuadernación: Rústica
Medidas: 30 X 22 cm.
Páginas: 144
Sin stock. Envío en 15/30 días
pvp 31,00 €
---
This third volume in the O'Neil Ford Duograph Series spotlights a high-rise by Rafael Iglesia and a free-standing house by Marcelo Villafañe, through drawings, sketches and photographs.
Otros libros del mismo autor