LORCA & NEW YORK. POETRY & CITYSCAPE "NEW YORK CITYSCAPE IN THE WRITTEN WORK BY FEDERICO GARCÍA LORCA"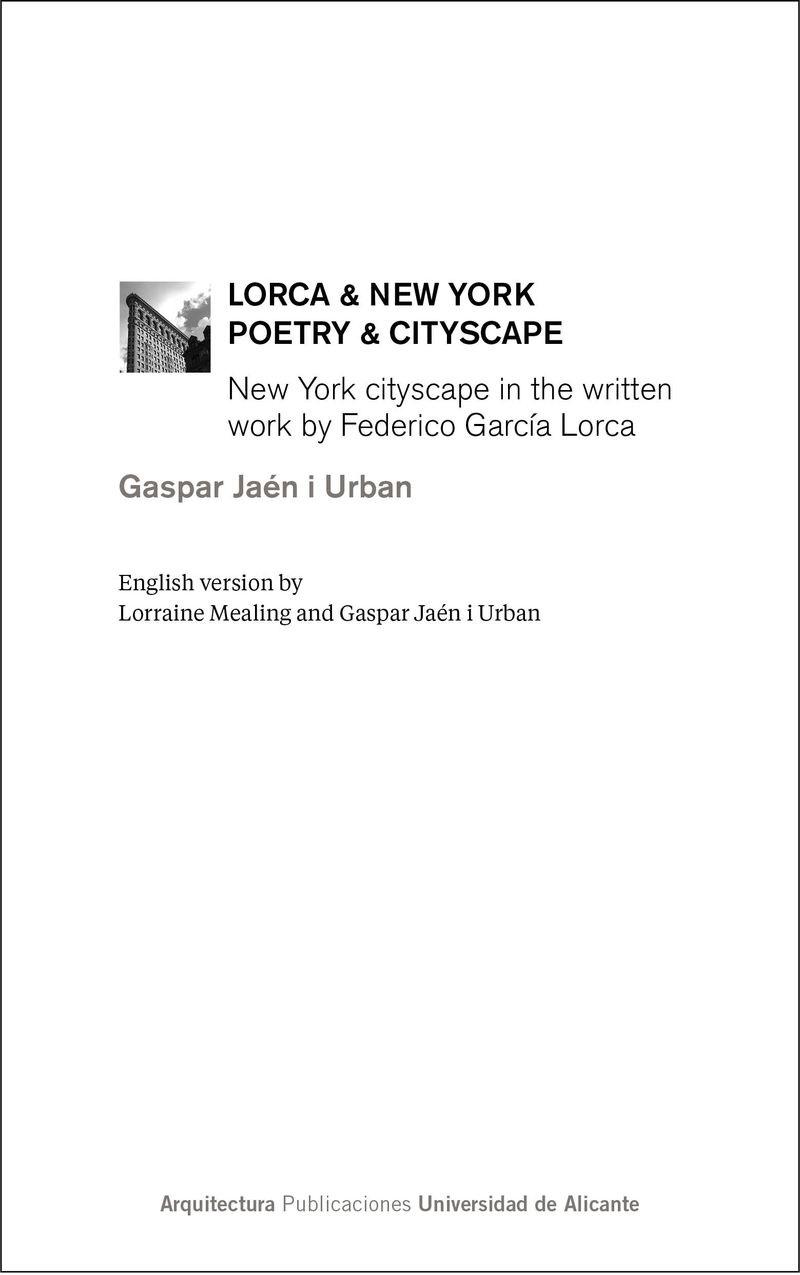 Sin stock. Envío en 3/8 días
pvp 8,30 €
---
There has always been some kind of direct relationship between architecture and other arts and sciences like maths, geometry, astronomy, music and poetry. However, it is in modern times that this symbiosis seems to have disappeared and a clear differentiation and, in some cases, even antagonism has arisen between them. In this book, the author returns to the relationship between architecture and poetry, highlighting the importance of both and discovering the city of New York through its impact on the poet Federico García Lorca (1898-1936) and the author of this book.
Otros libros del mismo autor