CARRILHO DA GRAÇA GUIA DE ARQUITECTURA /ARCHITECTURAL GUIDE "PROJETOS CONSTRUIDOS / BGUILT PROJECTS"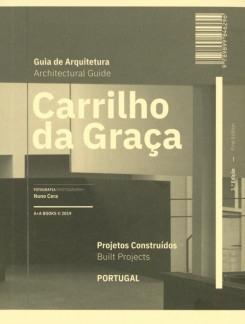 Autor/es
EAN: 9789899846296
ISBN: 978-989-9846-29-6
Editorial:

A+A BOOKS

Año de la edición: 2019
Encuadernación: Rústica
Páginas: 182
Sin stock. Envío en 15/30 días
pvp 34,00 €
---
Architect João Luís Carrilho da Graça has been active since the early 1990s, and has produced a range of built works throughout his native Portugal. In a preface to this guide he writes, 'However intense and persistent our attention to the programme, the site, the construction system, and the detail we do not wish to show, much of it is fragile. The more we build, the greater the map of our concerns.' Featuring more than 40 projects, the guide serves as both a documentation of the architect's prolific output and an in-depth examination of his style and approach. It includes extensive textual analyses by Michel Toussaint and Marta Sequeira, as well as detailed profiles of each built work.
Otros libros del mismo autor