SOM STRUCTURAL ENGINEERING.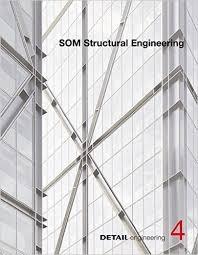 Autor/es
EAN: 9783955532239
ISBN: 978-3-9555322-3-9
Editorial:

DETAIL

Año de la edición: 2015
Colección: DETAIL ENGINEERING
Encuadernación: Cartoné
Páginas: 144
Sin stock. Envío en 15/30 días
pvp 54,90 €
---
This fourth volume of the Detail engineering series presents the theoretical background of SOM's structural group and addresses the question of "how high can you go", as well as the issues of efficiency and economy. On the basis of a variety of projects - from James Turrel Skyspace to Burj Khalifa, this volume considers how to find new structural solutions, as well as how materials can be used innovatively to create "next generation" buildings.
Otros libros del mismo autor