PERSPECTIVES IN METROPOLITAN RESEARCH "PASSION FOR THE BUILT ENVIRONMENT"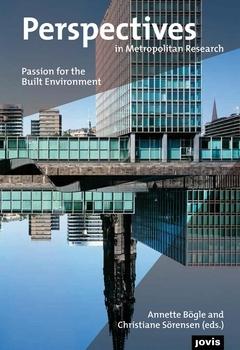 Autor/es
EAN: 9783868594393
ISBN: 978-3-86859-439-3
Editorial:

JOVIS

Año de la edición: 2016
Encuadernación: Rústica
Páginas: 192
Sin stock. Envío en 15/30 días
pvp 29,80 €
---
The focal point of this publication is the current debate about design-understood as an architectural construction task and not just as the creation of a beautiful product. The development of our real, built environment is based on a multilayered and varied thought and design process. The disciplines involved in the process (architecture, landscape architecture, engineering) make use of a wide range of design methods. The differences between these methods are based on a disciplinary culture respectively, which is closely linked to technological possibilities and their history of ideas. In current construction, a debate exclusively within one's own discipline is no longer valid, instead new methodological approaches are emerging that cut across individual disciplines. Passion for Built Environment looks at contemporary aspects of the generation of insights and standpoints, as well as at their materialization in forms and objects. Within this variety of methodological approaches and design possibilities, decision-making and implementation forces are required. The protagonists who have their say here each represent such an involvement. What they have in common is an attitude, their own passion and empathy for the built environment, the object and the landscape.
Otros libros del mismo autor