NL ARCHITECTS: DD Nº 41. MASH UP!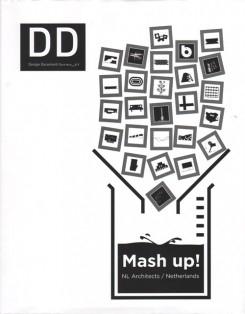 Autor/es
EAN: 9788968010309
ISBN: 978-89-680-1030-9
Editorial:

DAMDI

Año de la edición: 2015
Encuadernación: Cartoné
Páginas: 288
Stock en Librería. Envío en 24/48 horas
pvp 73,50 €
---
The Amsterdam-based office of NL Architects and their aspiration to catalyse urban life is the focus of this instalment. Principals Pieter Bannenberg, Walter van Dijk and Kamiel Klaasse present 26 projects, from small- to large-scale, including realised buildings, competition concepts and design investigations, that span the breadth of their practice, from the late 1990s to the present day. Among these are buildings in the Netherlands, Germany, Slovenia, China and Taiwan. The exhaustively detailed profiles of each individual project are accompanied by numerous drawings, diagrams, renderings and photographs that effectively illustrate the mindset of this forward-thinking office.
Otros libros del mismo autor