INSTITUTIONS AND THE CITY "THE ROLE OF ARCHITECTURE"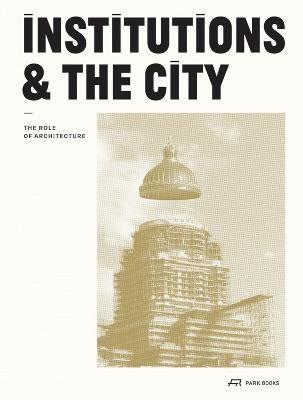 Autor/es
EAN: 9783038602934
ISBN: 978-3-03860-293-4
Editorial:

PARK BOOKS

Año de la edición: 2022
Encuadernación: Cartoné
Páginas: 224
Sin stock. Envío en 15/30 días
pvp 38,00 €
---
Institutions -the state, the church, the army, the judiciary, the university, the bank, etc.- organise social relations. As social structures, they regulate societies according to various practices, rites and rules of conduct, and guide our actions by delimiting what is possible and thinkable. Institutions' individual scope depends on how the society as a whole understands them. They are in perpetual mutation and thus form complex entities. Architecture plays an essential role in the establishment, identification and perpetuation of this social structure as it formalises value systems in space and represents ideologies in permanent physical structures. Architecture establishes and reveals the way an institution functions through different strategies. Institutions and the City investigates this role of architecture, taking the Trace Royal (King's Street) in Brussels as an example. Running from the Place Royale in the heart of the city to the Eglise Royale Sainte-Marie in the Schaerbeek district north of it, it is the place where several of Belgium's national political, legal, religious, financial, and cultural institutions are located. The book explores the stratagems put in place over time by the various institutions to inscribe themselves durably on the country's social order, and reveals similar spatial responses and surprisingly common mutation processes. And it highlights the importance of architecture when it comes to inventing new relationships with institutional spaces in order to live together better in a time when social, political and cultural reference points are being blurred.
Otros libros del mismo autor