HOMO DEUS "BREVE HISTORIA DEL MAÑANA"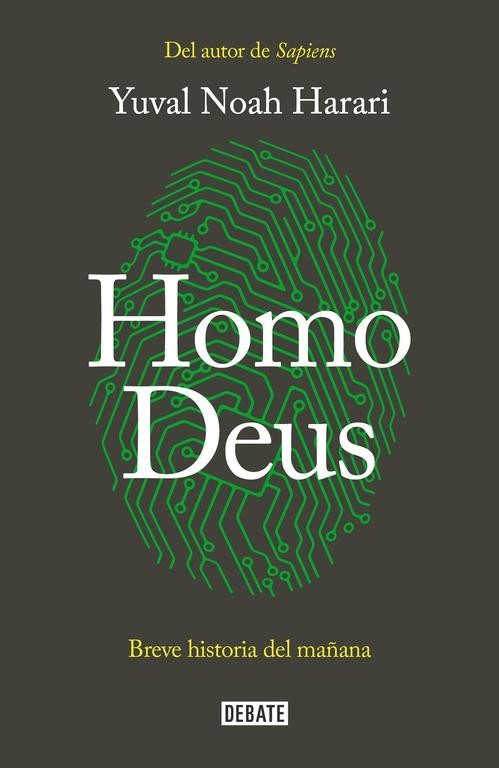 Autor/es
EAN: 9788499928081
ISBN: 978-84-9992-808-1
Editorial:

DEBATE, S.A., EDITORIAL

Año de la edición: 2017
Colección: HISTORIA
Encuadernación: Rústica
Páginas: 496
Materias:
essays

Sin stock. Envío en 3/8 días
pvp 19,90 €
---
Nació en 1976. Es profesor de Historia en la Universidad Hebrea de Jerusalén. Se especializó en historia medieval e historia militar, pero tras doctorarse en Historia por la Universidad de Oxford, pasó al campo más amplio de la historia del mundo y los procesos macrohistóricos. Entre sus libros se cuentan Special Operations in the Age of Chivalry, 1100-1550; The Ultimate Experience: Battlefield Revelations and the Making of Modern War Culture, 1450-2000; The Concept of 'Decisive Battles in World History; y Armchairs, Coffee and Authority: Eye-witnesses and Fleshwitnesses Speak about War, 1100-2000.
Otros libros del mismo autor