FLOOR PLAN MANUAL. NON- PROFIT HOUSING.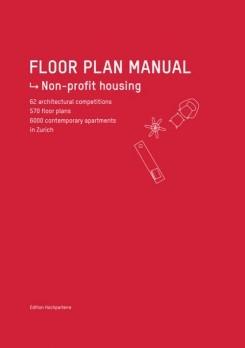 Autor/es
EAN: 9783909928590
ISBN: 978-3-909928-59-0
Editorial:

EDITION HOCHPARTERRE

Año de la edición: 2023
Encuadernación: Rústica
Páginas: 1352
Materias:
housing

Sin stock. Envío en 15/30 días
pvp 66,00 €
---
This imposing, densely packed volume features no less than 62 architectural competitions and 570 project proposals. Not just a compilation of floor plans from award-winning residential projects in Zurich between 1999 and 2015, it also documents a wide range of innovative floor plan types. The designs both challenge and develop established or orthodox layouts, while also promoting the examination of unconventional and creative concepts in order to test their suitability and function. In this way, with its more than 1200 floor plans, the compendium invites the reader to discover diverse approaches to envisioning space for living.
Otros libros del mismo autor