FIFTH AVENUE "FROM WASHINGTON SQUARE TO MARCUS GARVEY PARK"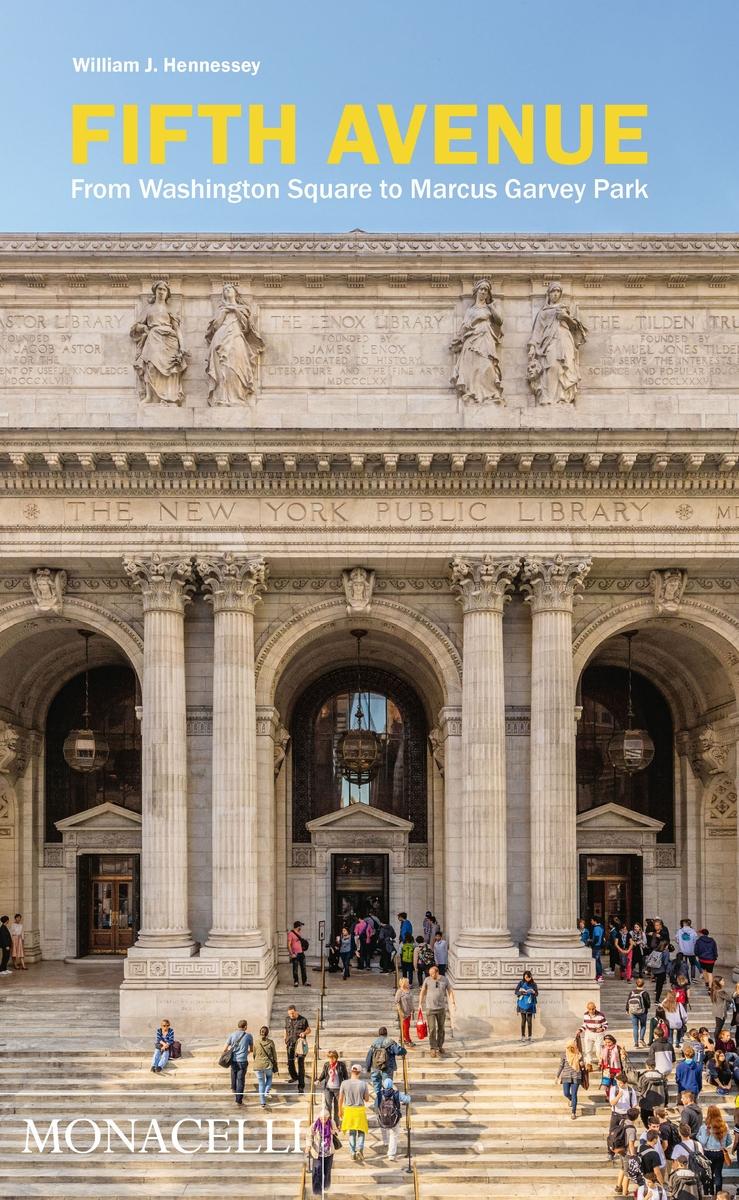 Autor/es
EAN: 9781580936071
ISBN: 978-1-58093-607-1
Editorial:

MONACELLI PRESS

Año de la edición: 2022
Encuadernación: Rústica
Páginas: 224
Sin stock. Envío en 3/8 días
pvp 29,95 €
---
Fifth Avenue offers readers an architectural tour of Fifth Avenue, stopping at the city's major monuments'the Empire State Building, Rockefeller Center, Saint Patrick's Cathedral-as well as the luxurious glamour of Tiffany's, Carier, and the Plaza Hotel and the art treasures of Museum Mile. Through six structured walks, the book not only presents the history of New York's most famous avenue, but also explores its architecture in depth, block by block, building by building. This is a book about what can be seen and experienced on Fifth Avenue today. Buildings are chosen for discussion first and foremost because they are interesting to look at. In a relaxed and engaging style, the author presents the building's story, explores the reasons why it is there, and explains why it looks the way it does. Along the way, the reader not only has the chance to discover fascinating and unusual buildings, but also gains a comprehensive understanding of the historic, social, economic, and political forces which shaped Fifth Avenue's growth and character. Fifth Avenue ofrece a los lectores un recorrido arquitectónico por la Quinta Avenida, deteniéndose en los principales monumentos de la ciudad, el Empire State Building, el Rockefeller Center, la Catedral de San Patricio, así como el lujoso glamour de Tiffany's, Cartier, Bulgaru y el Hotel Plaza y los tesoros artísticos de la milla de los Museos, EL Guggenheim, el Metropolitanm e, Museo de la ciudad de Nueva York y el Museo Judío. A través de seis paseos estructurados, el libro no solo presenta la historia de la avenida más famosa de Nueva York, sino que también explora su arquitectura en profundidad, cuadra por cuadra, edificio por edificio. Este es un libro sobre lo que se puede ver y experimentar en la Quinta Avenida hoy en día. Los edificios se eligen ante todo porque son interesantes de ver. En un estilo relajado y atractivo, el autor presenta la historia del edificio, explora las razones por las que está allí y explica por qué se ve de la manera que lo hace. En el camino, el lector no solo tiene la oportunidad de descubrir edificios fascinantes e inusuales, sino que también obtiene una comprensión integral de las fuerzas históricas, sociales, económicas y políticas que dieron forma al crecimiento y carácter de la Quinta Avenida.