ENERGY PLANNING IN MEDITERRANEAN LANDSCAPES. INNOVATION PATHS IN PRACTICES AND CAREERS "QUADERNI DI U3 Nº 20"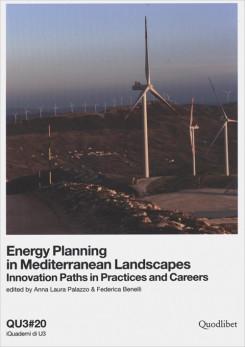 Autor/es
EAN: 9788822905413
ISBN: 978-88-229-0541-3
Editorial:

QUODLIBET

Año de la edición: 2019
Encuadernación: Rústica
Páginas: 124
Sin stock. Envío en 15/30 días
pvp 18,00 €
---
This issue presents dialogues on tools and methods that can address energy transition in the Mediterranean region. It is based on the experiences of two Erasmus Programme projects, both partnered and coordinated with Roma Tre University in Italy. The projects, E-Resplan and Eneplan, deal with integrated energy planning - a set of approaches, processes, and practices that bring together multidisciplinary contributions to manifold energy issues. The book covers a range of issues bridging approaches to energy transition led by energy efficiency targets, such as building stock retrofitting, and by trends in decarbonisation, energy security requirements, and environmental concerns.