DRAWING FOR LANDSCAPE ARCHITECTS 2: CONSTRUCTION AND DESIGN MANUAL "PERSPECTIVE VIEWS IN HISTORY, THEORY, AND PRACTICE"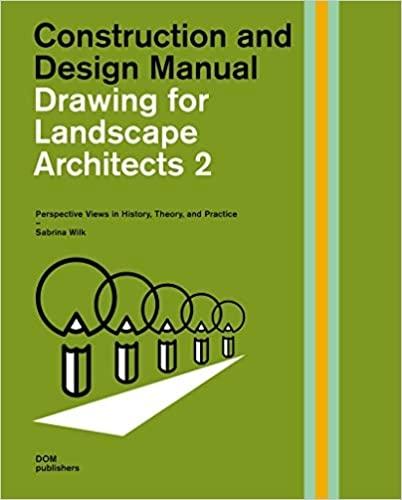 Stock en Librería. Envío en 24/48 horas
pvp 68,00 €
---
This book chronicles and analyses the role of the perspective within the history and evolution of landscape architecture and design. The first part of the book examines perspectives produced at key stages of the profession's history, beginning with their origins in Renaissance art, and moving chronologically into present day practice. It charts how both linear and atmospheric perspective helped visualize imagined landscapes, first in paintings, later real spaces, and expanding from private gardens into designs for public spaces. Used both as a visualization tool preceding construction and as a persuasive tool for publicity and prestige afterwards, it has always played a role in influencing the understanding of landscape. Shown through key images, perspective visualization has resonated between artistic influences, media, and technology, yet its role has evolved differently than it has in architecture. In distinct contrast, landscape perspectives must convey positive experiences of being outdoors while communicating key design ideas, forms, and materials. The second part of the book is an instructional chapter, which outlines and describes the perspective's key characteristics and variables. Perspective types are explained in an easy to understand way. Step by step procedures for using grids, constructing spaces, and fine-tuning pictorial composition, encourage readers to construct perspectives themselves. The third part of the book is an inspirational chapter with many diverse examples from international landscape architecture offices and practitioners. This extensive gallery showcases the perspective's remarkable versatility as a stage for projects of all sizes, as well as its capacity for story­telling and expression. The many eye-catching images illustrate the perspective s power in the digital age. With its focus on history, theory and practical aspects of the perspective and its specific role in landscape architecture, the book is an invaluable reference for researchers, students, and designers.
Otros libros del mismo autor