CEREAL DRYING RACKS "CULTURE AND TYPOLOGY OF WOOD BUILDINGS IN EUROPE AND EAST ASIA"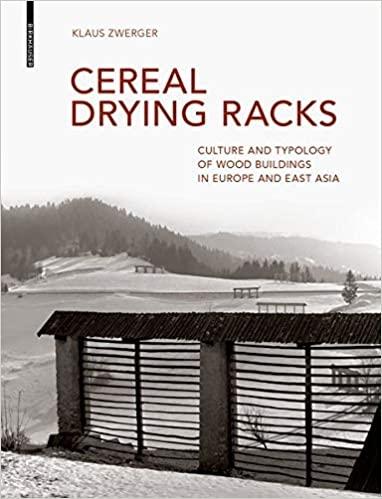 Autor/es
EAN: 9783035619300
ISBN: 978-3-0356-1930-0
Editorial:

BIRKHAUSER VERLAG AG

Año de la edición: 2020
Encuadernación: Cartoné
Páginas: 358
Stock en Librería. Envío en 24/48 horas
pvp 99,95 €
---
Following his seminal book Wood and Wood Joints, an essential reference on solid timber constructions for more than two decades, now in its third edition, Klaus Zwerger presents a study of the cultural history, construction and typology of a special building type: cereal drying racks. These structures were used to dry harvested crops in agrarian cultures all over the world and evolved over the centuries into buildings of great beauty that are as sophisticated and individual as they are functionally efficient. On countless expeditions, the author tracked down the remaining buildings, documenting and analyzing them in the context of their cultural and building history through detailed descriptions, line drawings and photographs, rendered in duotone, by the author.
Otros libros del mismo autor