CATTELAN: MAURIZIO CATTELAN. IS THERE LIFE BEFORE DEATH?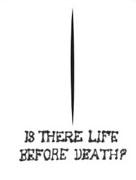 Autor/es
EAN: 9780300146882
ISBN: 978-0-300-14688-2
Editorial:

YALE UNIVERSITY PRESS

Año de la edición: 2010
Encuadernación: Cartoné
Medidas: 22 X 16 cm.
Páginas: 128
Sin stock. Envío en 15/30 días
pvp 33,30 €
---
This publication features new works by Cattelan, as well as several of his large-scale pieces dating from 2003 to 2007, all of which are considered in the context of the Menil's remarkable holdings, with a focus on contemporary art. To this end, we see how works by artists such as Lucio Fontana, Robert Morris, Michelangelo Pistoletto, Robert Rauschenberg, Cy Twombly, and Andy Warhol 'converse' with Cattelan's art. With commentary from Franklin Sirmans, this book presents the rare opportunity to appreciate Cattelan's works amid the backdrop of the 20th century.