ARCHIPRIX 2015 THE BEST DUTCH GRADUATION PROJETS . "ARCHITECTURE, URBANISM AND LANDSCAPE ARCHITECTURE"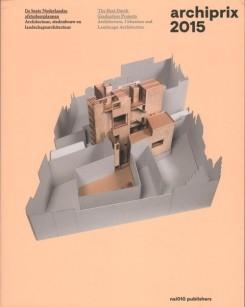 Autor/es
EAN: 9789462082175
ISBN: 978-94-6208-217-5
Editorial:

010 PUBLISHERS

Año de la edición: 2015
Encuadernación: Rústica
Páginas: 110
Sin stock. Envío en 15/30 días
pvp 25,50 €
---
Each year the Dutch institutions teaching architecture, urban design and landscape architecture select their best final-year projects. The crop is unfailingly rich and varied and reflects the ambitions of a new generation of designers ready to take on every imaginable design task that comes their way. The book Archiprix 2015 introduces the latest wave of fledgling design talent.
Otros libros del mismo autor
Otros libros del mismo autor