AMD-AHMEDABAD "ARCHITECTURAL TRAVEL GUIDE OF AHMEDABAD"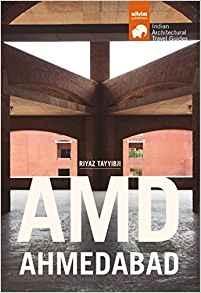 Autor/es
EAN: 9788494234231
ISBN: 978-84-942342-3-1
Editorial:

Edicions Altrim S.L.

Año de la edición: 2016
Colección: Travel Guides to Indian Architec
Encuadernación: Rústica
Páginas: 200
Sin stock. Envío en 3/8 días
pvp 25,00 €
---
The architecture of Ahmedabad ranges from the ancient to the very modern, from the Mughals to the last works of the contemporary Indian architects, including Le Corbusier and L. Kahn. Ahmedabad is one of the capitals of Modern design with a prominent university campus and the Mahatma Gandhi's Sabarmati Ashram next to the river. This guide helps to discover the city and its architecture through three different types of routes offering suggestions for other places to visit on the outskirts of the city. Each itinerary offers practical information and introduction to the culture and lifestyle of the city.