AFTER BELONGING. "THE OBJECTS, SPACES, AND TERRITORIES OF THE WAYS WE STAY IN TRANSIT"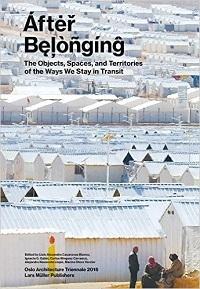 Autor/es
EAN: 9783037785201
ISBN: 978-3-03778-520-1
Editorial:

LARS MULLER VERLAG

Año de la edición: 2016
Encuadernación: Rústica
Páginas: 400
Sin stock. Envío en 15/30 días
pvp 40,00 €
---
After Belonging examines the objects, spaces, and territories of our transforming condition of be- longing. The global circulation of people, information, and goods has destabilized what we under- stand by residence, questioning spatial permanence, property, and identity-a crisis of belonging. Circulation brings greater accessibility to ever-new commodities and further geographies. But, simultaneously, circulation also promotes growing inequalities for large groups who are kept in precarious states of transit. The publication examines both our attachment to places and collectivities as well as our relation to the objects we produce, own, share, and exchange. It analyses the architectures entangled in these definitions through a selection of projects, texts, and case studies. This publication is the result of the work and research leading up to Oslo ArchitectureTriennale 2016.
Otros libros del mismo autor