50 HYBRID BUILDINGS. CATALOGO SOBRE EL ARTE DE MEZCLAR USOS "CATALOGUE ON THE ART OF MIXING USES"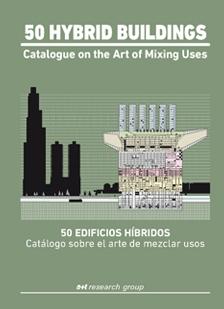 Autor/es
EAN: 9788409188222
ISBN: 978-84-09-18822-2
Editorial:

A+T EDICIONES

Año de la edición: 2020
Encuadernación: Rústica
Páginas: 360
Stock en Librería. Envío en 24/48 horas
pvp 26,00 €
---
Los edificios híbridos son artefactos urbanos que se caracterizan por la combinación de usos y por tener una vida peligrosa, llena de obstáculos y contratiempos. Aquellos que logran ser construidos y resistir son verdaderos supervivientes de una especie rara y vigorosa que crece en lugares de oportunidad, abriéndose paso entre las malas hierbas de la especulación. En este Catálogo sobre el arte de mezclar usos a+t research group rescata 50 EDIFICIOS HÍBRIDOS, diseñados entre finales del siglo XIX y comienzos del XXI. Cada uno de ellos está analizado en sección, con sus funciones a la vista, y cuenta una historia estimulante. 50 HYBRID BUILDINGS es una obra destinada a estudiantes, profesores y arquitectos que combina historia, diseño y representación gráfica y desmonta prejuicios tipológicos y programáticos.
Otros libros del mismo autor