HELSINKI ARCHITECTURAL GUIDE "BUILDINGS AND PROJECTS FROM 1917 TO THE PRESENT DAY"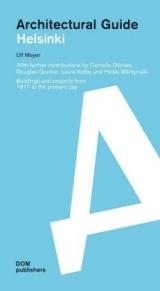 Autor/es
EAN: 9783869224831
ISBN: 978-3-86922-483-1
Editorial:

DOM PUBLISHERS

Año de la edición: 2017
Encuadernación: Rústica
Páginas: 292
Stock en Librería. Envío en 24/48 horas
pvp 38,00 €
---
Creativity is a pervasive feature of this northern pilgrimage site for devotees of well- designed buildings, such that Finnish archi tecture has continued to cement its international acclaim in recent years. Furthermore, award- winning Finnish designs have contributed towards the reputation of Helsinki as a world capital of commendable compositions. This architectural guide introduces buildings and projects in Helsinki and Espoo from 1917 to the present day. A group of authors led by Ulf Meyer deliver many knowledgeable insights into modern architecture and illustrate that there is far more to Finnish architecture beyond the works of those well-known masters such as Eliel Saarinen, Alvar Aalto, Viljo Revell as well as Kaija and Heikki Siren. Content has been enlarged and considerably enhanced for this second edition.